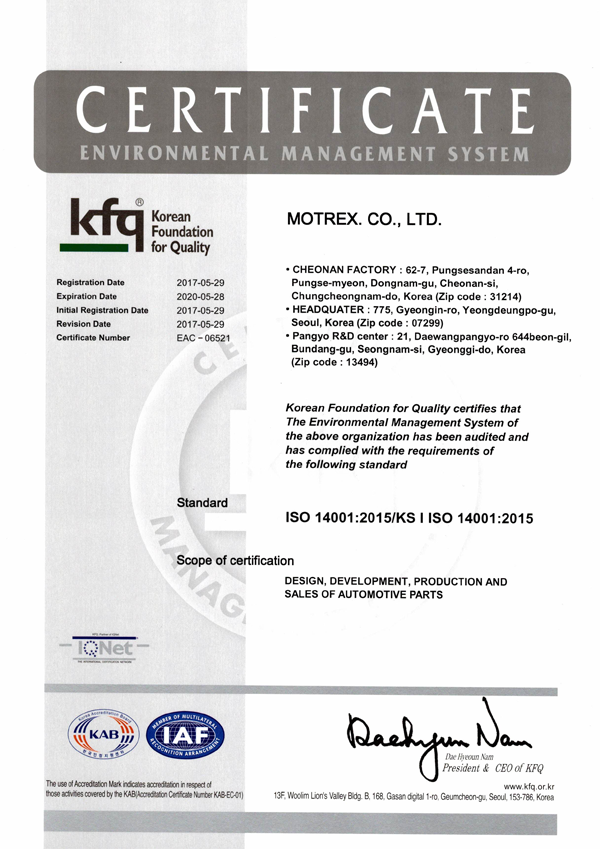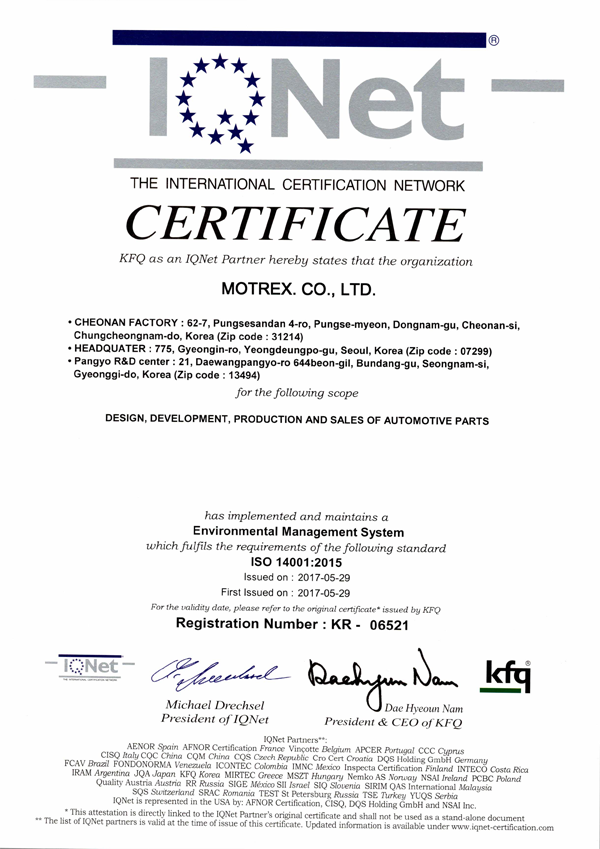 Our company has made progress of the ISO 14001 certification acquisition under the supervision of
the manufacturing and operation team for the establishment of a system to operate the environmental
management system and secure the trust/competitiveness from the customers.
ISO 14001 means an international standard that provides essential guidelines for an organization and
company to introduce and execute environmental management.
At the opening ceremony on March 16th, Lee Chang-ho, Managing Director, was selected as the TFT director and
prepared for acquisition by selecting TFT personnel for each room.
Although the matters to be corrected and problems were found during the process,
we have completed the acquisition on May 29, 2017 with the efforts of the TFT personnel in each room.
Through this acquisition of certification, MOTREX has the ability to minimize the environmental risks
that can be derived from our business activities.