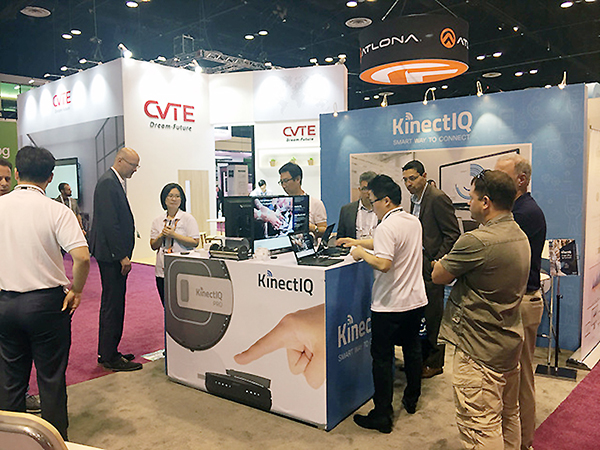 At 'INFOCOMM 2017', the largest A/V integrated exhibition in North America,
which was held at ORANGE COUNTY CONVENTION CENTER, Orlando, USA from June 14 to 16,
we MOTREX also participated with a new business item 'KinectIQ'.
With deputy manager Han Sangnam being in charge, introduction and PR of product was
under way through the support of American corporate and Mexican corporate,
and we received good response not only from local but also from Central and South America visitors.
We will look forward to this product being the main sales item of MOTREX in the future
through aggressive marketing based on the reaction of this exhibition.