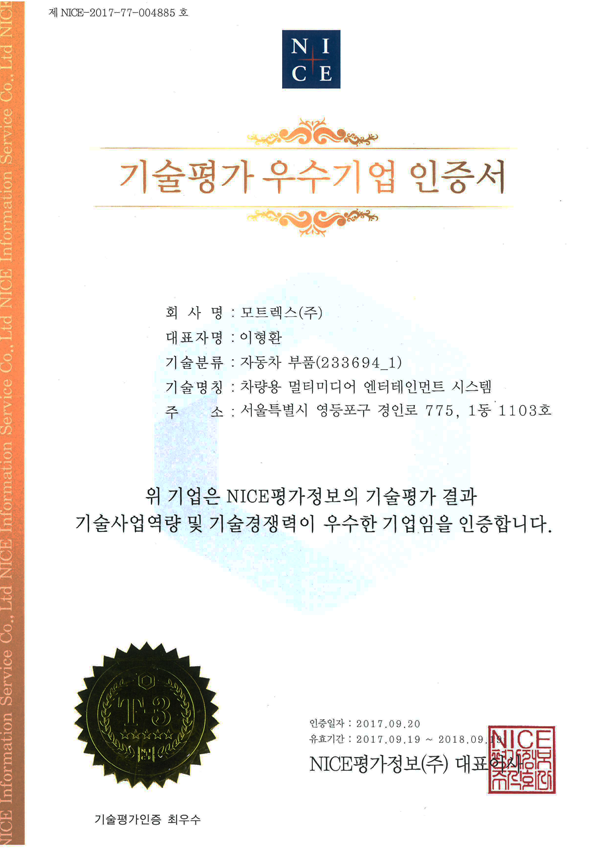 On September 20th, we MOTREX obtained 'Certificate of Excellent Technology Evaluation Company'
from 'NICE Evaluation Information'.
In addition, our company has been selected as the 'Best' company and has been certified as a company
for vehicle-use multimedia entertainment system.
On the other hand, NICE Evaluation Information's excellent company certification for technology evaluation
is a certification that proves the company excellent in technology business competence and
technology competitiveness, and such companies are selected through a comprehensive evaluation
including technical capability, market competitiveness and technology business capability of the company.