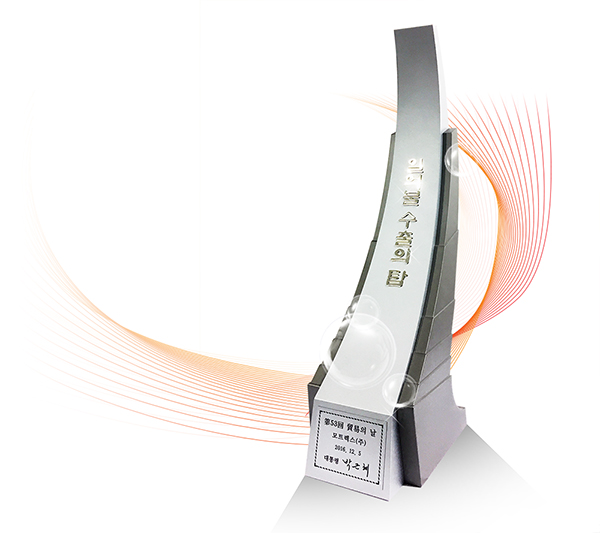 MOTREX was awarded the prize of $ 100 million export at the 53rd Trade Day which was held
on last December 5th at COEX 3rd Floor D Hall.
This prize award is given to the companies that have contributed to overseas market development
and export increase by aggregating annual exports amount from the second half of 2015
to the first half of 2016, and it can be said to be an achievement obtained by MOTREX's own passion
and efforts despite the economic conditions such as global recession and demand decline.
In addition, we received representative director citation of the Korea International Trade Association (KITA)
and the citation of a person of merit for trade promotion from the citation of the minister of Commerce,
Industry and Energy, including the prize awarding to Kim Mungyu executive director Shin Jaehun
department manager in development/quality department.