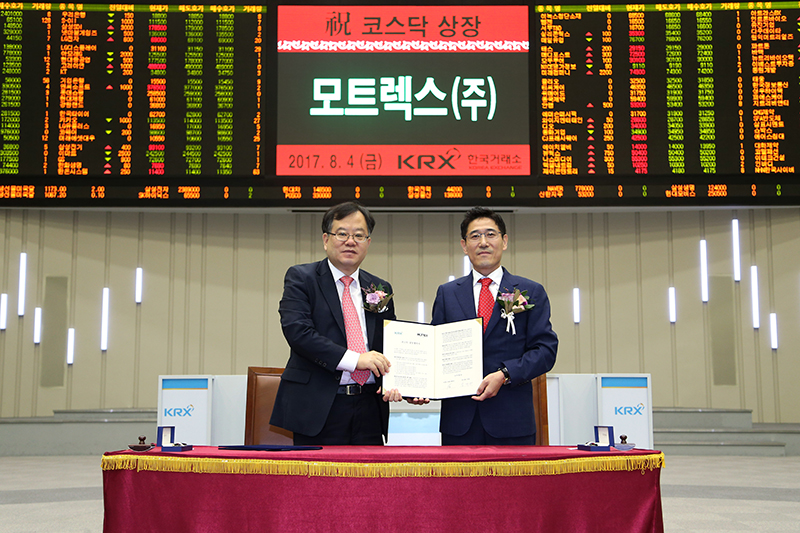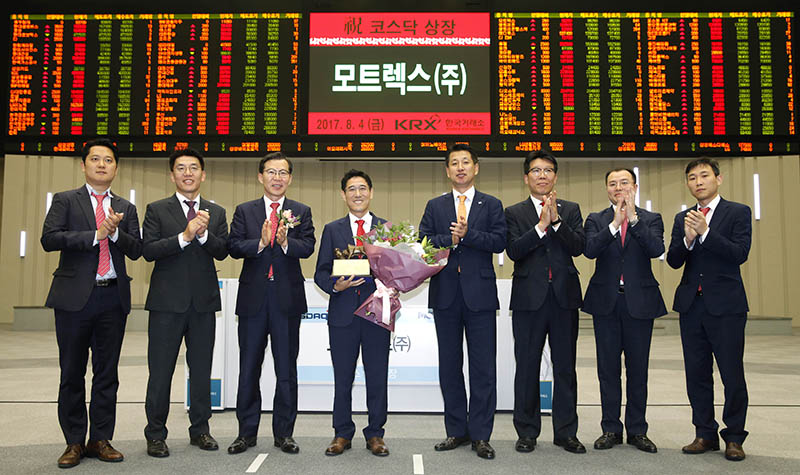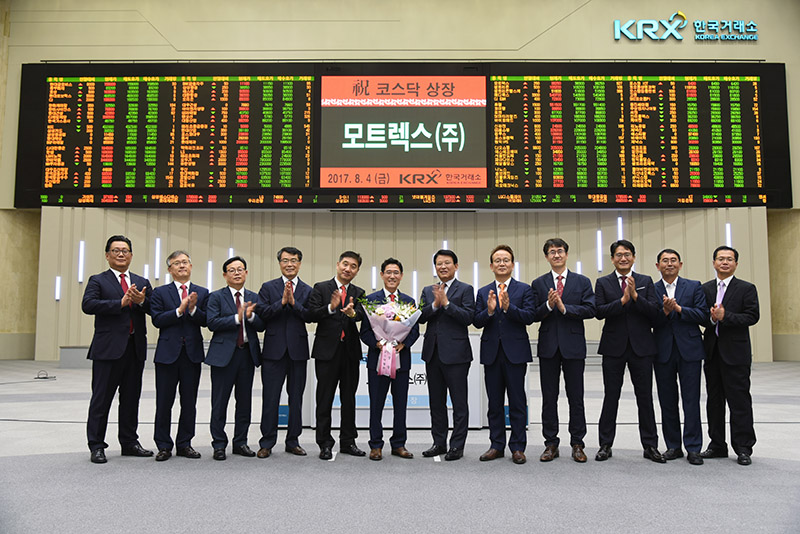 On August 4, a ceremony for MOTREX's new listing on KOSDAQ was successfully held at Main hall of Korea Exchange
KOSDAQ Market Headquarters in Yeouido.
On the day of the ceremony, many chief directors who gave help for the listing, including management, executives
and staff members of MOTREX, CEO Jo Woong-Gi of MiraeAsset Daewoo, Song Yun-Jin vice chairman of
the KOSDAQ Association and Choi Gyu-Jun vice chairman of the IR Council, brighten that ceremony.
Starting from drum striking event by Lee Hyung-Hwan representative director, the ceremony was held
in the order of corporate introduction, PR video screening, signing of listing contract, presentation of listing plaque,
speech of representative director.
MOTREX has successfully completed the stock listing, bringing up hot reactions from both prior demand forecasts
and general subscription targeting institutional investors.
Investments fund procured through the listing is going to be used for various new product development research and
strategic production facilities investment that will lead the fourth industrial revolution
including smart cars (autonomous vehicles).
The future of MOTREX is expected to start a new challenge at the turning point to become a leading player
in the global infotainment market.